Building Community Schools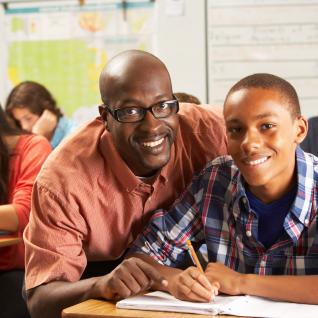 Building Community Schools
last update on: 07/28/2022
This training is designed to equip union leaders and their organizing staff with an understanding of community schools, the capacity to assess their current power and determine one or more meaningful and achievable goals, and then plan a campaign that advances the local union's vision for community schools in their district. We recognize that participants come from a mix of backgrounds and so this training provides a variety of entry points to kick off a campaign. The road to a community school is seldom linear. Success will require flexibility and a great deal of collaboration among stakeholders.
The training also connects community schools to the AFT's Four Pillars to Achieve Powerful, Purposeful Public Education: (1) promoting children's well-being; (2) supporting powerful learning; (3) building capacity and (4) fostering collaboration and shows how community schools embody the AFT's vision for public education.
This course consists of 4 training modules: 
Module 1: Understanding Community Schools and the AFT's Vision for Public Education
Module 2: Building Community Schools
Module 3: Local Union and Landscape Assessment
Module 4: The Seven Phases of a Campaign for Community Schools
Participant must complete each Module in sequence, to complete the entire training. Click here for a PDF version of this training. 
---
Technical Requirements:
Only use a desktop or laptop - Please only use a desktop or laptop computer to complete this course. You will not get full credit if you use a tablet or a mobile device.
Please use Google Chrome and not Internet Explorer - currently this site does not support Internet Explorer and is most compatible with Google Chrome.