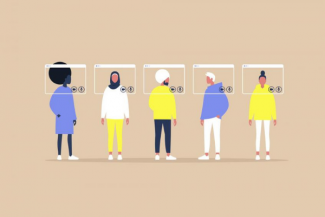 By Monico Vitela
It was the week before fall break. Students were chiming into the waiting room getting ready for their morning art class. 
As my middle school students were virtually shuffling into the Zoom, the chat started to glow with responses like, "Oh I love this song!" and "Is this music from Minecraft!? I love that game." 
As the Minecraft soundtrack is humming its digital tunes, it's creating a warm and inviting atmosphere for my students to start their day.  
The music pauses, and they're greeted with a wave hello and a "¡Buenas dias! Good Morning! Can I get an R [which stands for ready] in the chat? That way I know you're ready to get started."   
"OK, it looks like we're ready. I have a question for you today. What do you think of when you hear the phrase 'social emotional learning'? Type it in the chat box, but do not hit send until I countdown from 3 to 0. Then you can press enter and we'll create a chat flood together." The responses fly filling up the chat with a range of answers such as: "I think it means different ways to deal with your feelings." and "Social emotional learning deals with emotions." 
After reading some of the responses in the chat I say, "All right everyone, we are going to play a game of Kahoot!" The chat lights up with responses like, "Yes!" and "Lets goooooo." We play the Kahoot to expand our knowledge on social emotional learning. Through the Kahoot, we talk about different strategies we can use to regulate our emotions, different types of emotions, and various types of responses to emotions.  
Teaching during this pandemic has highlighted the inequities in our education system.
The stress, tension and grief in the air can sometimes feel electrifying. I choose to hold onto joy, gratitude, and hope to help me replenish my everyday reserve of resilience.
In no way does this mean things are easy or comfortable. Some days, it is difficult to find the drive to work or be productive, but when I see my students' reactions when we get to interact online with each other, it creates a special atmosphere where we can learn about art, and be part of a community that supports one another.
Explore Social Emotional Learning Resources with Share My Lesson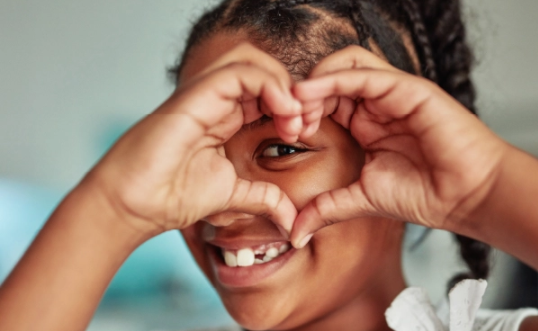 That love of learning, sparks of joy, and providing a space for these young people to connect fuels me to keep moving forward. We will get through this together, but we have to take it one day at a time. 
Building relationships is really key to having my class run the way it does. My best unsolicited advice is to just be yourself. 
Students know when you're not being authentic.  
Middle school is a time like no other. With so many emotional, social and physical changes happening at that time, it can be challenging. 
Being a human who teaches middle schoolers can be complex, so I asked for their opinions and thoughts on my class, and here is what my students had to say: 

On social emotional learning: 
"One important thing I learned in art class this year is about social emotional learning because with you knowing about it, you can help someone else."
"I like that we can express our feelings through Mr. Vitela's art class."
On what they like about the class: 
"I like that he gives us cool projects, and he gives us plenty of time to do them."
"I like that Mr.Vitela makes us feel comfortable in the class, and he puts no pressure on us."
"I like how we have certain assignments, but we also are totally free to add our own twist."
"Some things I like about Mr. Vitela's class is that he always makes sure we understand what we're doing, and he always gives us great directions on how to draw and become better artists."
"I like how many activities there are because he's not like the other teachers that just read and don't show many activities where we can really learn."
"He gives us a lot of time to finish the assignments. And he makes the class so fun, and he says a lot of puns, which makes it a lot funnier."
When asked what we can change about Mr. Vitela's art class:
"Nothing, I think his class is pretty epic."
"In my opinion, nothing, I really like this class."
"I personally think we can get better at communication when we go into breakout rooms. I also think we should start doing group projects."
Ultimately, my students set the pace of learning. What I mean by this is if there are basic skills we need to build, we start. I always start with our high foundational need to help support all learners. 
They get to decide what we are learning about. This looks like interest surveys, polls and everyday conversations about our interests and things we enjoy inside and outside of school. 
Yes, in a perfect world we could cover most things listed in my year at a glance, and do our best to complete our state standards; but we as a learning community will put our human needs for social connection and community in tandem with our academic goals. They're both important, but it's a balancing act that students really value. 
Without our social connections, learning cannot happen.
Have you let your students know you care? 
What students need are role models who are comfortable with being themselves and expressing themselves and caring through a variety of ways. 
Caring takes many forms like helping students organize their schedules, reminding them about upcoming events, highlighting their great ideas during class time, and of course acknowledging their needs and taking action to make sure those needs are being met, and making surveys so you can take that feedback and apply it to your class. Opening your learning space to these conversations and surveys are a starting point, and I would love to hear from you all in the comments below, or you can follow me on Twitter @MrVitelaArt. Hope to hear from y'all soon!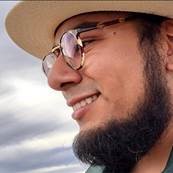 Hi Y'all! My name is Monico Vitela. I have been teaching visual arts in San Antonio ISD public schools since 2014. I am a proud graduate of the University of Texas at San Antonio with a Bachelor's degree in Visual Arts and completed my teaching certification through UTSA's Teacher Certification Program.  Presently, I serve as a Union Rep on my campus and I am a Nationally Certified trainer for the San Antonio Alliance of Teachers and Support Personnel through the American Federation of Teachers. My passions include: painting and drawing, learning new recipes, and spending quality time with friends and family.
---