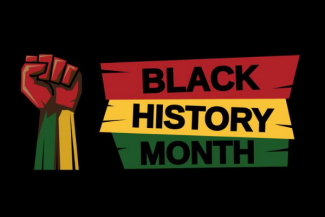 By Randi Weingarten
The Importance of Black History Every Day of Every Year
Black History Month is as important as ever. Honoring the lived experience of Black people is essential to fighting oppression and discrimination and achieving a country that is anti-racist. We are having a long overdue reckoning with racism in America, dating back to our original sin of the enslavement of African people. Many of us participated in the Black Lives Matter protests that swept the nation in the aftermath of the deaths of Breonna Taylor and George Floyd at the hands of law enforcement. AFT members have already been celebrating Black History Month in a variety of ways, including by participating in Black Lives Matter at School week.
I hope we all consider our unique role in this moment. There is so much to do: White supremacy is on the rise, our law enforcement and incarceration systems disproportionately affect people of color, the legacy of "redlining" persists, health inequities and job discrimination continue, and public schools and colleges are poorly resourced. Taken together, these challenges exacerbate economic inequity. As a union, we have a history of fighting for racial justice, and we must continue that proud tradition today. 
From our beginnings, we were advocates for Black Americans, calling for equal pay for Black teachers in 1918. The AFT was steadfast in our opposition to segregation, which is why, in the 1950s, we expelled all locals that refused to desegregate. We supported desegregation in Brown v. Board of Education, filing an amicus brief. We participated in the 1963 March on Washington, bringing members from across the region to participate. We worked with civil rights leaders Bayard Rustin and AFT member Mary Church Terrell on campaigns for equity and inclusion. And we ran more than 20 "Freedom Schools" in the 1960s—in Alabama, Florida, Georgia and Mississippi. Staffed by AFT volunteers, the schools supplemented the inadequate education offered to Black students. 
While today we should be proud of this history, we must do more. We must stand up to racism and take action to eradicate it in our workplaces, in education, in healthcare, in academics, in our political systems and in our communities. The resolution the AFT passed at our 2020 convention in support of Black Lives Matter guides our work. 
All of our members have a part to play—whether you're a public employee, a healthcare worker, a teacher or school staff member, or a higher education professional. From racial disparities in healthcare—as seen by infection and death rates during the pandemic—to inequities in access to public services, we all have a role in dismantling structural racism. Black history should not be restricted to the Martin Luther King Jr. Day holiday in January, or to Black History Month in the month of February. "Black history" is American history and has shaped this country just as much as the parade of white leaders our schoolchildren study as a matter of course. We can enrich education for everyone by incorporating Black experiences and accomplishments in every field, from science and math to civics and arts, all year long. For example, it was a Black scientist who conceived of the Moderna COVID-19 vaccine.   
Black History Month was created to celebrate the accomplishments and humanity of Black people. Today, every student should learn about the richness and fullness of Black experiences throughout the year, not just during February. Through our work in schools, we have the ability to help dismantle institutionalized racism by making sure that the story of Black people is part of the story of America, and that American history accurately reflects the horrors of enslavement, as well as its continuing legacy in structural and institutionalized racism. We have the power to make a difference. From the paraprofessionals ensuring food access and the teachers' aides working with students from underserved communities, to the classroom teachers and the social workers, we can inspire Black students and guide white students toward anti-racist behaviors. 
I'm continually inspired by our members and the work we're doing. It's not always easy, but it's always right. As we continue to celebrate Black History Month, I want to encourage each of us to recommit ourselves and our union to the fight for racial justice. Just as we're proud of the work we did during the 50s and 60s, let's make sure the next generation has something to point to so they can say, "I'm proud that the AFT has been on the right side of history." 
Here are free resources for you to explore with your classroom, school and community.
Black History Month Resources for K-12 Teachers and School Staff
Black History Month 

Resources for Healthcare Professionals
Black History Month 

Resources for Public Employees
Black History Month 

Resources for Higher Education Professionals
---