By Cerssandra McPherson
I've never had a problem with public speaking. Looking back to grade school, my teachers always said I talked too much. But my sixth-grade teacher, I was her favorite student. She brought this play to class, "The Sorcerer's Apprentice." I got to play the apprentice.
In church at Easter, I was always the one who wanted the longest speech. I don't say that public speaking comes naturally to me because I'm always nervous as all get-out. But I love it. I'm one of those people who can make a speech using only an index card with a few lines on it, and it is partly a gift. But speaking in front of people — like we do as AFT national trainers — I get excited, I do.
My career as a paraprofessional began the same way it does for a lot of us. My daughter, now 46, was starting elementary school, and I would walk her around to school, and then the teachers would ask me about driving for field trips, so I would. Back then, there weren't as many restrictions on school-sponsored activities as there are now. I started with the district in 1988 and just kept going.
The principal knew me and asked if I would be interested in working as a recess aide, and after that I became a parent partner. I would go visit a student's home and get a parent's signature if we needed it. These were parents who wouldn't come to teacher conferences or meetings, and it was cool because after I visited them, these parents would see the school in a whole different light. It built relationships.
From there I went into adult education, helping adults get their GEDs. Then I switched to become a paraprofessional, providing support in math and reading. I always worked where my kids went to school. Next, I began my studies in special education and became a special ed para at McKinley Elementary School.
Union strong
As soon as I completed my 60-day probation as a para, I joined the Toledo Federation of Teachers. That was somewhere around 1992. I would go to union meetings, but at first I wasn't doing a whole lot. If they had an event, like writing postcards to voters, I would do that.
Francine Lawrence was the president then. Something like 25 years ago, when a spot opened up on TFT's executive board, she asked me to serve. Later, in 2011, she went on to become executive vice president of our national union, the American Federation of Teachers.
Unions are all about standing up for members' rights, fair wages, a decent contract and supporting the worker. The political part supports the labor part because you've got to have people in legislative positions who will support our right to bargain collectively. You can't have one without the others. The political part is what keeps it all in place. You've got people on city council, in the state legislature and at the White House — it all ties in together.
About eight years ago, I became an AFT national trainer because I was attending a math workshop at the PSRP national conference in Orlando, and afterward, I was asked to join a team of paraprofessionals going around the country to "train the trainers" in Common Core math. They sent me to Washington, D.C., and I went to the AFT's summer institute in Baltimore for three years in a row, learning to train members at different levels of math.
Pandemic strong
Now we're in the middle of a pandemic. Everybody has been working through it, paras and teachers, thanks to the efforts of our union and the cooperation of the school district. You might be doing some different things as part of your job, but as long as you're working, you're good. And we did it. We were all able to get laptops so that we could meet with our classes from home.
I take care of my mother, too. Mom is 95. Some days, it's hard to balance everything, but I have a lady who assists me, and my brother comes over every evening and sits with our mom.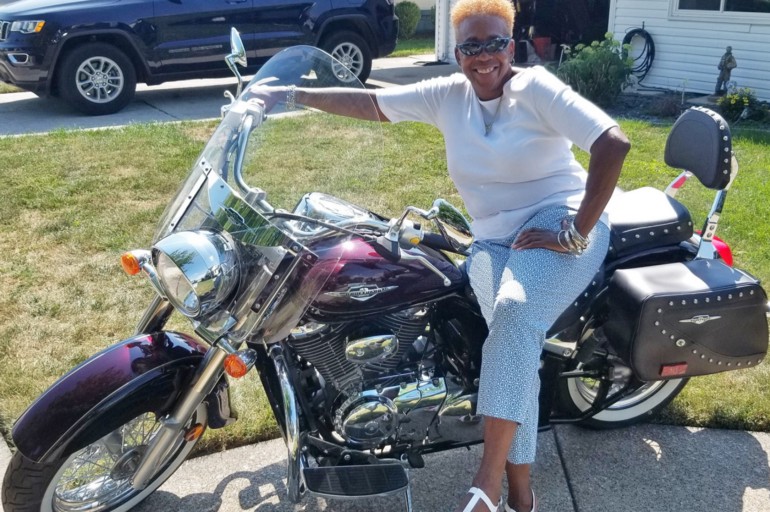 Into all this came an opportunity. Toledo needed to fill four seats on City Council. I have always wanted to serve on council; this was my chance. I talked about it to our union president, Kevin Dalton, I talked with my family, and then I went for it, making me one of 132 people who applied. I thought, "At least I put my name in the hat."
The day before the judge was going to make his decision, he called to interview me. I told him that I'm trainable, I'm teachable, I listen and I follow directions. I said I would take a leave of absence to learn the job. Kevin went to bat for me. He told the judge: "She will be straightforward, open-minded, she'll do the job and do it well."
I had ridden my motorcycle to dinner with friends when I received a call of congratulations from the mayor. The council president confirmed it later that night, and the next day, I was sworn in. We'll see how I like this new challenge, and if I do, the primary will be in September and the general election in November.
The cherry on top was winning Ohio's Recognizing Inspiring School Employees Award. I didn't know what to think when they asked me to submit my information for the award. I was like, "Oh, that's so nice." And then when the Ohio Federation of Teachers called me and said, "You're the nominee, but with COVID we can't do a big shindig in Columbus," I was like, "What?" The governor sent me a plaque. And then it was in the newspaper. It was a surprise, to be honest.
PSRP Proud
I was sick for two months with COVID-19, and my students would come and check on me. That's the kind of relationship I have with them. I had to stay isolated from my mom, of course. The kids would stand at the bottom of the stairs and call up to me, "Ms. Mac, are you all right?"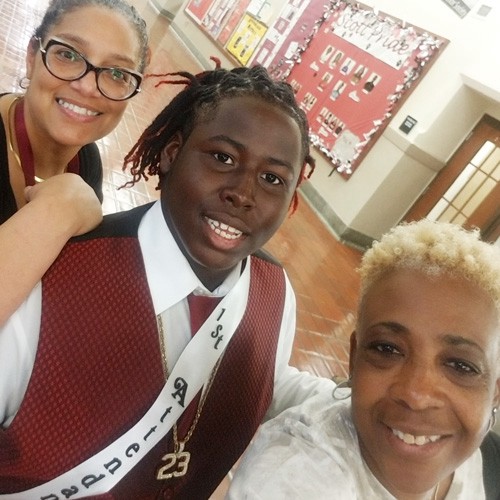 I have had some phenomenal students through the years. One student, his mother kept a padlock on the refrigerator. I went over there and saw it myself. Then I asked my son to "adopt" him. This child became a part of our family, and he would come over and play basketball. We were always inundated with kids because my husband worked for the Department of Youth Services. Kids are my passion. Young people are my passion. I love my young folk.
Last year, we had a student who was deaf, K'Shaun Gilmer, the first deaf student to graduate from our high school. He played baseball, he played football, he went to homecoming and the prom. He had a sign language interpreter from junior high onward — Lanese Robertson was the bomb-dot-com. I could sign a little because I took American Sign Language in college, but not like those two. It was a great experience for all of us because you had to be on your P's and Q's, you had to be aware all the time, from school announcements to fire drills.
Last year we didn't have prom, and we had a different kind of graduation outside. I had a senior who was struggling, a young mother. She earned good grades but she didn't have any family support. I would tell her: "Come to school and keep your grades up, that's all I ask." I ordered a cap and gown for her, and a keychain. She sat in my classroom and cried. I told her: "You did the work. I just wrote the check."
As far as my students, I love what I do. I wouldn't change that for the world. When you know where you're supposed to be, it works. At one school, there was a lot of turnover, but one thing those students knew for sure: Ms. Mac would be there. For real, for real.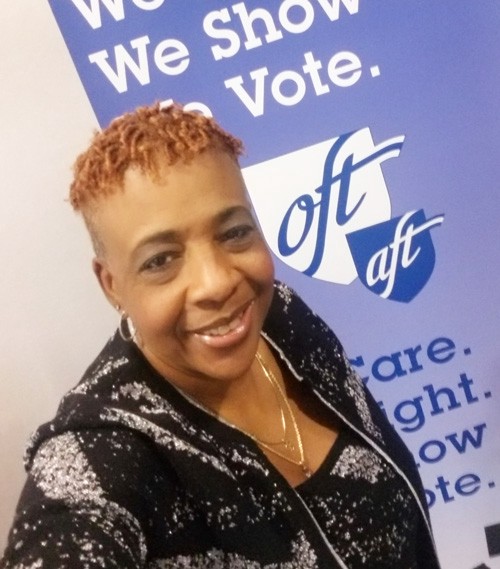 Cerssandra McPherson is a special education paraprofessional at Jesup Wakeman Scott High School, having worked in the Toledo (Ohio) Public Schools for more than three decades. She is an executive board member for the Toledo Federation of Teachers and is Ohio's nominee for the first Recognizing Inspiring School Employees Award. The award was enacted by Congress in 2019 to honor outstanding preK-12 paraprofessionals and school-related personnel at the national level. McPherson also serves on the Toledo City Council.
Republished with permission from AFT Voices.
---