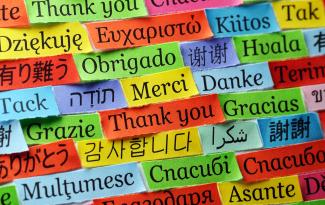 By JinHui Liu
Becoming bilingual is the best choice I have ever made in my life. But, if my mom had not brought me to America, I wouldn't be bilingual. My mom always said that coming to America changed her dreams. But she never told me what her original dream was or what had changed her dream. I just knew she had made an enormous decision.
After coming to America, I hated this place because I didn't understand English, and my weird Chinese-style English made some people laugh at me. I did not let this bother me; I learned English, and I felt I was doing well. One day my mother asked me to translate for her. I felt embarrassed, but then, the burden of that situation made me feel superior to her. I lost patience and left her there alone. I wondered why she could not learn English well; after all, I did.
I entered middle school. I was still mad at my mom. I learned about the American dream in my English class. Its concept was vague and difficult to define. But it seemed to me to be very similar to the dream my mother had. I started to learn about American history and immigration. From my history class, I saw what it looked like when people were prejudiced and resentful of "us" even as we continued to work so hard. I was still ashamed of my mother, but I saw how hard she worked and how many people looked down upon her for her poor English and humble job.
Now in high school, I began to understand my mother's dream. She came to a foreign country to give me a better education and environment. My second language acquisition became a shortcut to realizing her dream. The brand-new dream she was talking about was me. My mother brought me bilingualism. It was she who gave me the opportunity to become bilingual. I learned to communicate and acquired knowledge, but I forgot my respect and gratitude for my mother. Now, I realize that everything she does is for my future. Now, when I translate for my mom, I no longer feel embarrassed. The only feeling I have is gratitude.
Daily, I am becoming more bilingual. I have become active in school activities. I am tackling new experiences. I am not judging others; rather, I am loving them. I am a member of the National Honor Society at our school, and I am the president of the Ideas Club [informing students about immigration issues]. I am out there taking new risks daily. I love my mother.
By becoming bilingual and culturally aware, I am preparing myself for my future, a future that will enable me to love and serve all people and seize every opportunity that comes my way. Most important, I understand that I am my mother's dream, and I feel so proud and honored to carry that dream with me as I face the future.
Republished with permission from AFT Voices.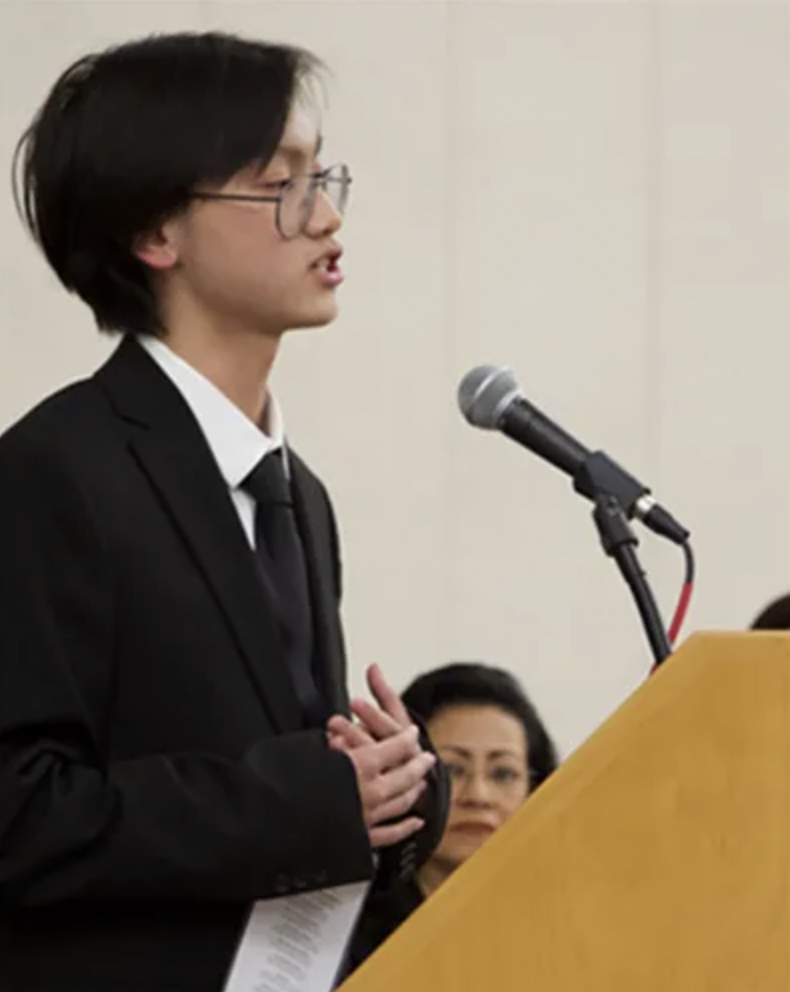 About the Author
JinHui Liu is a student at Sierra Vista High School in the Baldwin Park Unified School District in Los Angeles County. He won the "Being Bilingual" essay competition at the 2023 National Association for Bilingual Education conference with this essay, which he read to educators and conference participants from all over the country. It was originally entitled, "How Being Bilingual Will Assist Me in My Future Endeavors." To read this essay in Mandarin, go to this link.